|| KSUM Scheme | Kerala Startup Mission Registration | Login & Startups List || The Kerala Startup Mission scheme has been implemented by the Government of Kerala to promote entrepreneurship in the state. The scheme will promote technology-based entrepreneurship activities and strengthen the necessary infrastructure and ecosystem to support high-end technology-based startup businesses. How to get the benefit of this scheme and how to apply under it. To get all this information, you have to read this article till the end. So let's know about – Kerala Startup Mission.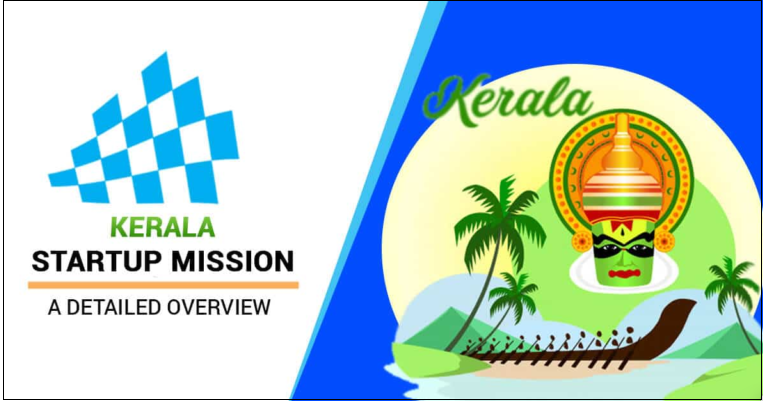 Kerala Startup Mission
Kerala Startup Mission acts as a springboard for budding entrepreneurs. Through which startups are enabled to get ample opportunities to collaborate with the support infrastructure to develop effective technology solutions for entrepreneurs. This allows technology entrepreneurs to pursue their goals and dreams by providing them with full support throughout the startup life cycle. Today KSUM, along with sector-specific partner organizations, boasts of 2900+ registered startups, 10 lakh+ square feet of incubation space, 40+ incubators and 300+ innovation centers in the state of Kerala.
Main aspects of the

Scheme
The Kerala Startup Mission has started many different initiatives and programs to promote the entrepreneurial spirit among the students. Each of these programs has been initiated as per the "Startup Policy", which is in the state of Kerala. For efficient operations, the startup programs offered by KSUM include universities and schools as well as educational institutions including new businessmen.
The Kerala State Government, over the years, has implemented a number of initiatives designed to develop a dynamic startup ecosystem within the state. The expansion of innovation-driven tech entrepreneurship will be encouraged to prioritize these initiatives. Which will give impetus to startups. It covers all those aspects, starting with capacity building and progressing through infrastructure development, finance and industry association. The Kerala Startup Mission has started its operations by offering a variety of programs to raise awareness about the benefits of becoming an entrepreneur, aimed at helping young people in an academic setting.
Overview Of the Kerala Startup Mission Yojana
| | |
| --- | --- |
| Name Of the Scheme | Kerala Startup Mission |
| By Whom Initiated done | By the Government of Kerala |
| Beneficiary | Citizens of the State |
| Assistance to be Provided | Fostering entrepreneurial spirit |
| Application Process | Online |
| Official Website | startupmission.kerala.gov.in |
Objective Of the Kerala Startup Mission Scheme
Kerala Startup Mission (KSUM) is the nodal agency of the Government of Kerala to prioritize entrepreneurship in the state. It is also the implementing body for the Kerala Technology Startup Policy, the main objective of which is to support the startup ecosystem of the state through various schemes and support programs and to promote technology-based entrepreneurship activities.
Eligibility for Kerala Startup Mission Scheme
The startup should be incorporated as a private limited company or registered as a partnership firm or a limited liability partnership.

The turnover should be less than INR 100 Crores in any previous financial year

An entity will be considered as a Startup for 10 years from the date of its incorporation.

Startups should work towards innovation/improvement of existing products, services and processes and should have the potential to generate employment/wealth.

An entity formed by the divestment or reconstruction of an existing business shall not be considered a "Startup".
Key Features of KSUM Scheme
Promote the development of climate and cultural innovations.

Bringing technology to market.

Providing infrastructure for innovation

To encourage the development of a culture of entrepreneurship

Reducing barriers to entry.

Encouraging small and medium-sized businesses to use flagship technology.

Expanding access to pre-commercialization finance.

Offering tax breaks in the form of credit for research and development as well as favorable capital cost allowance.

To increase the intensity of research and development

Encouraging traditional businesses by using state-of-the-art methods.
A plan for incubation and Acceleration
The founder of a startup company that participates in this scheme is considered eligible for a number of grants and other types of assistance from both the state and federal governments. It gives fledgling firms access to facilities for incubation and launch. Of which the following activities make up each step of the incubation process:
Acceleration of the product from concept to launch phase

Idea Acceleration – The Step Between Idea and Concept

Market Acceleration: From Launch to Revenue Phase
Providing funds for the following initiatives through the Kerala Startup Mission Scheme
Clerical Services.

Taxes Related Services

Preparation of audit statement.

Services for EXIM, TAN, PAN and SEZ

Financial position planning and forecasting.

Putting together annual accounts

Copyright, Patent Protection, and Trademark Protection

Services of a Notary Public

Evaluating the value of the company and its investment profile

Legal, IP and Customer Agreement.
Funded schemes
Following is a list of funding programs that are available through KSUM, details of which are as follows –

Soft Loan Scheme for Women Entrepreneurs

Fund of Funds

Innovation Grant

Seed Fund for Women Entrepreneurs

Seed Fund

Soft Loan against PO for Women Entrepreneurs

R & D Grant

Patent Reimbursement
List of Departments providing Institutional Support to Startups.
Department of Higher Education

Kerala Police Department

Department of Planning & Economic Affairs

Department of Agriculture

Department of Tourism

Department of Finance

Department of Industries

Department of Electronics & IT

Directorate of Sports & Youth Affairs

Energy Management Center
How to Apply Online for Kerala Startup Mission Scheme
After that you have to

choose the option of "Apply Now".

Now you have to

apply by clicking on the link according to your situation.

Then you have to be a

registered user first to use the services provided by Kerala Startup Mission.

Now you have to select the

apply button type of start-up and after clicking on it you will come to the next page.

After that you have to

select "Register Option".

Now the application form will open in front of you. In this form, you have to enter information like name, last name, email address, and mobile phone number which are all personal details.

After that you have to

click on the submit button.

Now you will be able to

login using the user credentials to log in to the portal.

Once you are

enrolled for the site, you will have access to all the major events happening in the Kerala ecosystem and you will also have access to many events available for start-up businesses.
Hope you have got all the information through this article. If you like the article then please like and comment.
Last Updated on December 1, 2022 by Abinash